MoMo officially introduced the AI ​​Committee (AI Committee) gathering leading experts in the field of technology, especially in the field of Artificial Intelligence (AI).
MoMo's AI Committee is expected to help the company implement its AI-First strategy in the most practical way, "popularize AI" towards serving a large number of users and partners.
The application of AI at MoMo aims to bring results, create positive values ​​for users in terms of experience, business efficiency for partners and be ready for MoMo's growth scale.
Officially established in June 2021, up to now, MoMo's AI Committee has 7 members including Mr. Nguyen Manh Tuong, Vice Chairman of the Board of Directors & Co-CEO; Mr. Thai Tri Hung, Deputy General Director – CTO; Mr. Vu Thanh Cong, Deputy General Director – In charge of Product and Customer Experience; Mr. Pham Kim Long, Director of AI Research & Development; Mr. Dang Hoang Vu, AI Director of Business Growth; Ms. Tran Thi Lac Thanh, Director of Data Science and Mr. Trinh Xuan Tuan, Director of Data Science.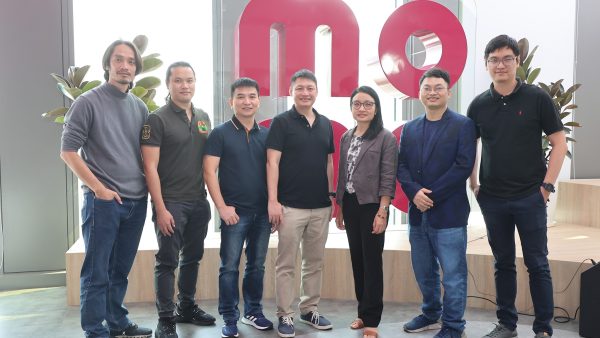 The main task of the AI ​​Committee is to concretize and execute the strategy MoMo's AI-First, ensure that the AI ​​strategies & applications at MoMo are on the right track, produce real results, and at the same time find and add teams, accumulate technology and products under the support of AI.
Starting to invest heavily in AI/Data since 2019, up to now, MoMo has widely deployed AI on its super-app platform such as: Product recommendation system (Recommendation), preferential distribution, user protection… Besides internal applications, MoMo is currently expanding the integration of its AI solutions into products affiliated with MoMo external partners.
One of the products currently being highly appreciated by partners in the financial/banking industry is the eKYC solution, in which, in addition to popular features, MoMo has integrated a lot of anti-counterfeiting features. , risk identification… based on our experience and unique database.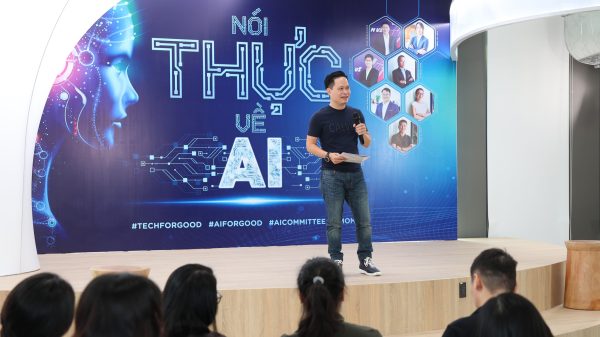 Along with the opportunity to introduce the AI ​​leadership team, MoMo held a "Truth about AI" sharing session, where AI Committee members shared stories, opinions and real-life experiences on AI at different locations. leading companies and corporations. Also at this session, MoMo's AI leaders shared their goals and ideals when joining MoMo in the mission of using technology to make an impact and change Vietnamese people's lives for the better.
Up to now, MoMo has nearly 600 technology engineers, of which AI personnel accounts for about 20%. This team is working directly with business units to provide specific "solutions" on hot and difficult issues such as business growth for the company, supporting partners and enhancing customer experience. user experience.
In the medium and long-term development strategy, technology is identified as the "core engine" for MoMo's growth and AI is the key component. In addition to the strong application of new technologies, the technology human resources are also invested by the company and are growing strongly along with the development speed of MoMo.
In addition to the existing technology centers in Ho Chi Minh City, Hanoi (established in 2019), in 2022 MoMo will establish an Information Technology Center in Da Nang and plan to recruit a large number of up to several people. hundred people for all 3 centers. In the near future, MoMo plans to cooperate with universities to have programs to support, train and develop personnel in the field of AI.