Usually, YouTube will shorten the long title so that the display is not confusing for viewers. You just need to hover over the video title or open the video to see the full title of the video.
However, we still have another way to display the full title of the video on YouTube's home page, search page with the help of the YouTube Full Title For Videos extension.
YouTube Full Title For Videos is a Chrome extension and for browsers that share the Chromium kernel. You enter this or follow the link below > click Add to Chrome > Add extension to install.
After the installation is complete, try to open the home page or search for videos, you will no longer see the three dots behind the videos with long titles but now they are fully displayed.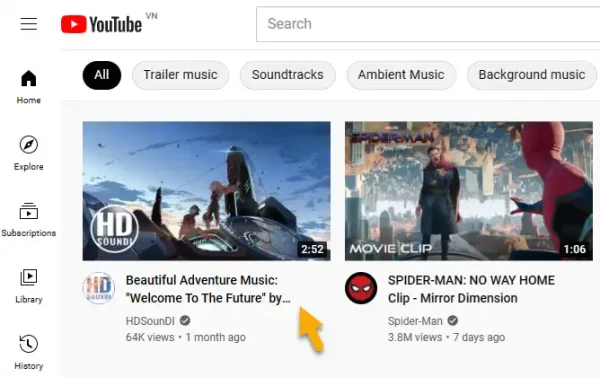 Compared to viewing the title by dragging the mouse, YouTube Full Title For Videos is more convenient in that it is fixed, not disappearing after a few seconds. Hopefully with this extension you can quickly find the videos you want when the titles are too long and without having to open them.