Digital Experience has introduced a lot of extensions to help blur website content. And ZeroBlur is a similar new utility, it's freely available that allows you to fine-tune the thickness of the blur and quickly cancel all the blurred areas or just the part you want.
ZeroBlur is a Chrome extension and browsers that share the Chromium kernel. You enter this or follow the link below > click Add to Chrome > Add extension to install.
After the installation is complete, ZeroBlur's blur feature will be enabled. But to blur the area you want, do the following.
– You click the ZeroBlur icon on the browser toolbar.
(With Chrome, you find and pin ZeroBlur in Extensions to the outside of the browser toolbar.)
– You press Edit Blur To open the editing interface, it makes a bar containing icons located on the right side of the web page.
– Now, you select one of the first two icons to select the area you want to blur.
Blur element (Alt + Shift + 2): Allows you to blur the part, item, area you select. You can blur the whole web page when clicking on the main layout, you will see the dashed line when hovering your mouse over the area you selected, click on it to blur.
Blur arbitrary area (Alt + Shift + 3): Allows you to blur the area you select. You drag the cross icon around the area you want to blur and release.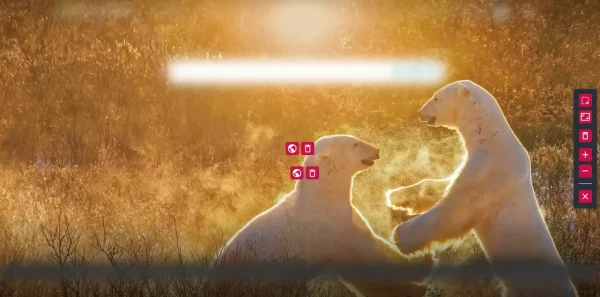 You can remove the blur area by clicking the trash can icon. Or click Remove all blur on the page (trash can image) in the edit toolbar of the extension to remove all blur effects on the web page. If you want to turn off all blur effects for all websites, open the ZeroBlur interface > turn off Enabled.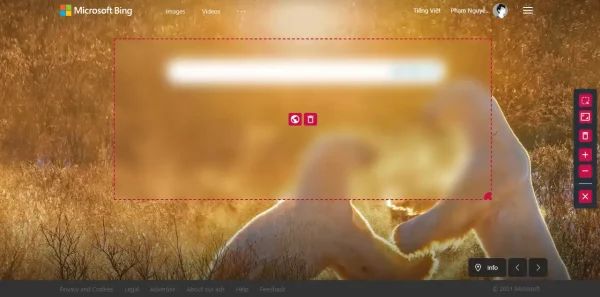 You can adjust, increase or decrease the opacity with the plus and minus buttons. After blurring, press the x button to close the editing toolbar. The area is blurred, you can't interact (like can't copy, click on a link) but if it's text, you can copy it by highlighting the text and clicking Ctrl + C or optional Copy in the right-click menu.