As you know, Windows 11 requires a fairly high standard configuration (such as 64-bit CPU with 2 cores, TPM 2.0 support, Direct X 12 with WDDM 2.0, …) compared to previous operating systems. Which according to Microsoft helps make your Windows 11 computer faster, more secure, and more secure.
Not everyone can afford to upgrade, so many users decide to stay in Windows 10. And if you qualify but don't have TPM 2.0, Digital Experience shares many ways to overcome this barrier, like through the registry, using Rufus, deleting files in the installation file, etc.
In this article, Digital Experience would like to share a new way. That is Ashampoo Windows 11 Check & Enable, a free software from the famous Ashampoo software company, it helps users check if your computer is eligible to use Windows 11 and helps you overcome the limitation. by CPU and TPM 2.0.
Using Ashampoo Windows 11 Check & Enable is very simple, you follow the following.
Step 1: You enter this > press Free Download to download software.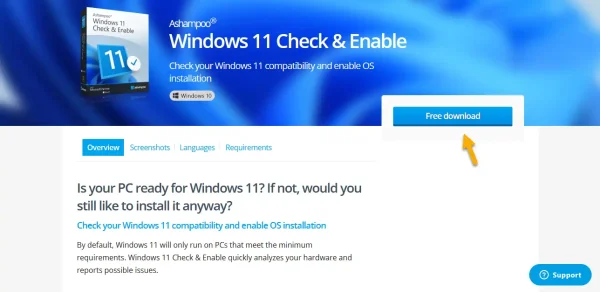 Step 2: You proceed to install Ashampoo Windows 11 Check & Enable on your computer.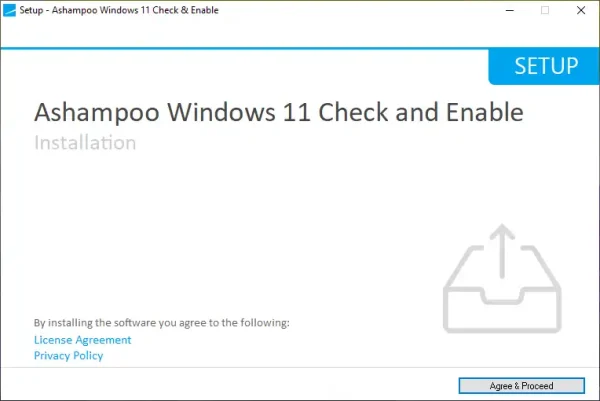 Step 3: Open Ashampoo Windows 11 Check & Enable, you will be asked to log in to your Ashampoo account.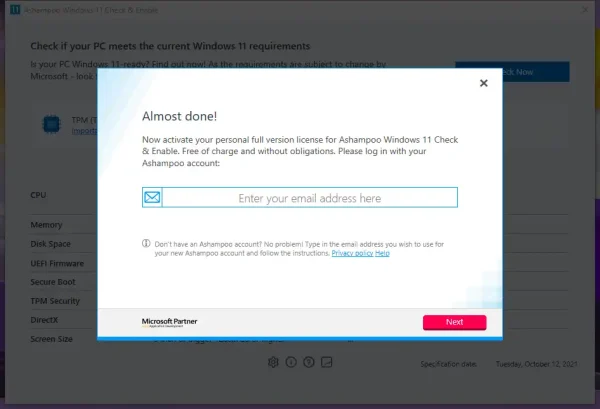 If not, you can register right at the software interface, remember to activate the account in the registration email.
Step 4: On the main interface, you press the . button Check Now to Ashampoo Windows 11 Check & Enable to check the computer configuration.
Step 5: Once the test is done, you can compare the standard Windows 11 configuration on the left and your computer's configuration on the right.
The parts that meet the requirements are marked with a v, and otherwise, an X.
As the image of the writer, the writer's computer does not meet TPM 2.0 standards, now we will switch to the second feature of Ashampoo Windows 11 Check & Enable that is Unlock Now.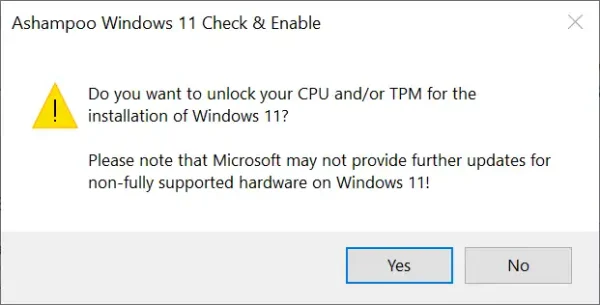 It will help you to unlock TPM 2.0 limit on your computer, you press Yes in the interface that appears to confirm the action. Then you will see an open padlock icon at My PC, indicating that your computer's restriction has been removed.
You click Undo to return to the normal state of the computer.
Finally, you wait for your Windows to receive the Windows 11 update or you go to Windows Update to check and update if it's ready.