Epson launched the Epson TM-m30II POS thermal receipt printer with many improvements and upgrades over the previous generation such as flexible configuration and connectivity with tablet setup for a user-friendly experience.
The Epson TM-m30II thermal receipt printer has a high print speed of up to 250 mm/s and an improved printer, printhead, and cutter operating mechanism, helping businesses quickly handle high-hours tasks. the point. The Epson TM-m30II makes it easy to read order slips in the kitchen without fear of tearing the paper thanks to its 180-degree rotation function.
In addition, Epson TM-m30II also comes with remarkable functions such as forward printing, and multi-language support with Unicode software, users can print multiple languages ​​on one receipt without making additional steps to change print settings or switch between printers.
In particular, the Epson TM-m30II is equipped with advanced paper-saving technology with a character height reduction feature, which helps print faster while reducing paper usage by up to 49%. The product is equipped with the ability to flexibly connect to tablet devices via USB, USB lightning, Ethernet, Bluetooth and short-range wireless connection technology (NFC).
The Epson TM-m30II is compatible with various operating systems such as iOS, Android and Windows to help operate the machine smoothly, provide a better customer experience, and be convenient and fast in transactions. This compact printer also offers a cloud solution, allowing users to retrieve data directly from the server, and print receipts and order slips simply through Epson Server Direct Print functionality.
Compact, modern design, with a weight of 1.3kg, the Epson TM-m30II receipt printer is extremely suitable for partners with limited space, especially on small areas such as counters. , Kiosk, or can also be mounted on the wall.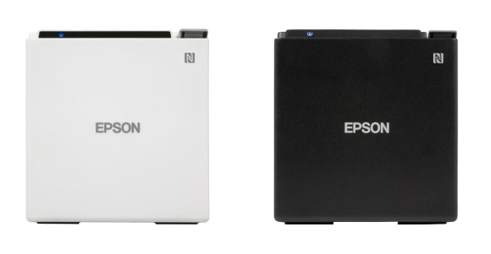 Epson TM-m30II is distributed in Vietnam with two white and black tones: Epson Ultra White (ENB9) and Epson Black (EBCK)
---
---